Serverless Compute Manifesto
December 30, 2016
Tags: #serverless #manifesto #aws #cloud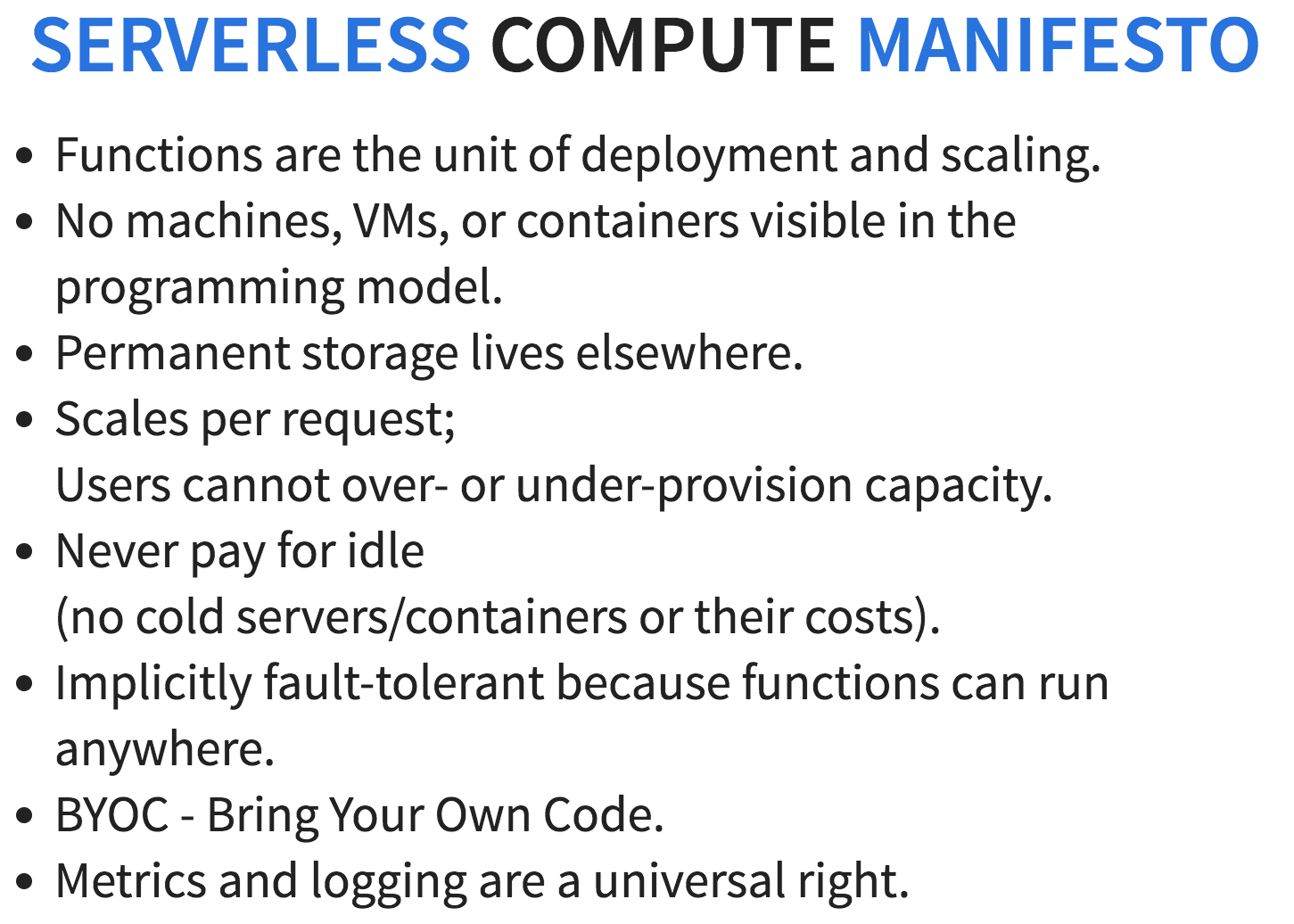 While updating and preparing my "Serverless (Web/Microservice) Architectures" slides for upcoming conference talks, I stumbled upon the Serverless Compute Manifesto, which was introduced during 2016 at various conferences by AWS people. I didn't find a unique source, but a dedicated Google search shows some interesting entries!
The full manifesto:
Serverless Compute Manifesto
Functions are the unit of deployment and scaling.
No machines, VMs, or containers visible in the programming model.
Permanent storage lives elsewhere.
Scales per request. Users cannot over- or under-provision capacity.
Never pay for idle (no cold servers/containers or their costs).
Implicitly fault-tolerant because functions can run anywhere.
BYOC - Bring Your Own Code.
Metrics and logging are a universal right.
« The future of Java EE - Oracle unveils survey results January wrap-up - cruise, new gig and a book on serverless computing »